Start Your Career with Us
What to Expect When becoming a Real Estate Agent with Weichert, Realtors® - Unlimited...
Check out our helpful getting started videos done by Aaron Kraft, Office Owner and Broker in Charge, on what to expect when starting your career in Real Estate in North Carolina.
We have partnered with The CE Shop - Innovating Career Education to bring you the most modernized and best learning experience when getting your real estate license. Sign up for classes by clicking the button near the bottom of this page or give our office a call for more information.
Office: 828-687-1083
Aaron Kraft: (828) 545-9953
Email: Akraft@weichertunlimited.com
Address: 802 Fairview Road, Suite 3,000, Asheville, NC 28803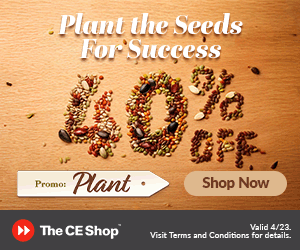 Like us on Facebook ~ Stay up to date on
Testimonials
" Cathy Carter of Weichert, Realtors - Unlimited goes out of her way to understand not only what type of property you want….but what type of property you need….and why! Cathy never seemed to grow weary in the search for the perfect property for us! She was forthright and eventually made a strong recommendation on a property that would earn her "less" commission….because her main concern was for us, not for herself. Cathy is, like all of the folks at Weichert Realtors, a person of integrity. Lastly, when the situation called for immediate responses to close the deal, Cathy was there on time, all of the time. We gladly recommend Cathy Carter and Weichert Realtors to you whether you are selling or buying. If Cathy Carter is representing you, then you will be represented very well. "
- Ed & Vicki G.
" Working with Cathy Carter was smooth, uplifting and productive! I felt heard regarding my wants and needs with what I was looking for in a home. She was patient, understanding and had a keen sense of what could work for me. Cathy easily navigated the evolving changes that came up for me. Carving out what best would meet my needs and with swift execution, the right property was found. A contract was signed. All transpired within a month's time! "
- Joannie S.
" We can't say enough good things about Andrew Lanteri. Besides being ultra-professional at all times and working very hard for us, he was a delight to interact and be with. He represented us in the sale of our home and although we weren't able to purchase at this time, we hope to be doing so in the near future. We wouldn't think of asking any other agent to represent us in buying our new home when the time is right. We truly love Andrew's honesty, work ethic and sense of humor. We have already recommended him to a someone and will continue to do so with great confidence. "
- Susan Kort
" Wow! The best experience I could have asked for. Very knowledgeable and understanding. Our closing process was a bit lengthier than we anticipated, but we were reassured that everything was going to be fine, and it was! I highly recommended Weichert, Realtors - Unlimited. "
- Heather B.
" Aaron Kraft is an amazing realtor! This was not our first time working with him. He has helped not only us, but our friends and family find their dream homes, too. Aaron is a wonderful person and a pleasure to work with. "
- Josh and Lauren W
" Cathy Carter was wonderful! She helped us out a lot as first time home buyers. Thank you, Cathy! "
- Alyssa & Peter M
" Denise [Fournier] was amazing! She made the experience so much less stressful than it could have been. She helped organize inspections, coordinated absolutely everything, and kept me in the loop on all the things I never would have known to ask. On top of being a great realtor experience, she's also a genuinely kind human being, and it really showed through in her work. Denise was perfect. Best experience I could ask for. "
- Katelin R.C.
" Nedra Creason was great to work with! We had been looking for over 2 years and had previously worked with another agent/agency. Nedra made the home-buying experience so much better and easier. Thanks Nedra! "
- Rachel T. & Aaron P.
" Nedra Creason is extremely helpful, thoughtful and just a wonderful person. Thank you, Nedra! "
- Samuel A.
" From the day I listed until after closing, Caleb and his group were informative, courteous, communicative and knowledgeable. Already listed 2 other properties with Caleb Pohlman in Lake Lure! "
- Lori L.
" Working with Cathy Carter has been wonderful. She is very knowledgeable, pleasant, patient and I appreciate her so much! Now that she has helped me find MY home, I'm looking forward to [working with her on] the sale of my Dad's home! "
- Suzanne B.
" Andrew Lanteri took exceptional care of me and made my selling/buying process seamless. I could not be happier. "
- Jennifer B.
" We appreciate Kenna so much! She worked tirelessly to help us achieve our goals! She is the one you have over to dinner in your new kitchen when it's all said and done, because by that point she feels like a friend. And she is. "
- Margaret P.
Previous
Next