Mortgages are used by individuals and businesses to make large real estate purchases without paying the entire value of the purchase up front. Over a period of years, the borrower repays the loan (plus interest) until he/she eventually owns the property. Mortgages come in many forms, and it would be beneficial to talk to your realtor and a mortgage provider about your options.
Pre-Qualification vs. Pre-Approval
Pre-qualification is usually the first step in the mortgage process. Sometimes it can even be completed over the phone. The lender will determine which loan programs the client is eligible for based on the client's credit, income and asset information. The information provided is strictly for the borrower's use and does not guarantee loan approval.
Pre-approval is the next step. The client will complete an official mortgage application and supply the lender with the necessary documentation to perform a more comprehensive review of their financial situation. From this, the lender can provide a estimated mortgage amount for which the client is approved. This figure will be a more reliable estimate of what the client can afford. Pre-approval is preferred over pre-qualified as it shows the seller that the buyer has gone through an extensive financial examination and no unforeseen obstacles should get in the way of the home purchase.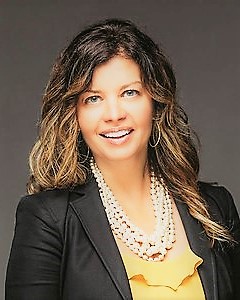 Kristin Rogers
Mortgage Consultant
Cell: 828-421-1147 | Office: 828-229-1378 | Fax: 828-412-4403
84 Coxe Ave 1B | Asheville, NC 28801